We place great emphasis on quality.
Our efficient custom software solutions make this possible for you.
---
Contact
We're here to help
Who we are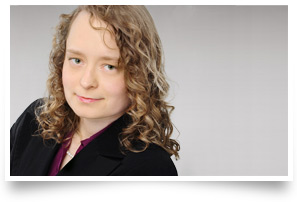 ■
Katharina Steinhardt


Katharina Steinhardt (B.A.) completed her media studies at the Hochschule für Musik und Theater Hamburg with an emphasis on innovative opportunities in digital distribution within the music industry.

She has extensive knowledge in the areas of licenses, GEMA and statements. She worked with Eva F. Bothe Music Administration for many years, where she was responsible for the creation of statements, and was involved in supporting various customers.

Katharina will put this knowledge of the industry, as well as her years of practical experience, to work for you.





■

Sebastian Steinhardt


Sebastian Steinhardt (M.A.) studied music management with strategic development at the "Institut für Journalistik und Kommunikationsforschung" and "Musikhochschule Hannover".
He has been self-employed in the music industry for many years. He is the owner of the label steinhardt records and is an active producer and musician.
In addition he has experience with administration and organization in various music companies.

Sebastian has published several books on the transformation of the music industry. He is also a speaker and lecturer throughout Germany (e.g. German Sponsoring Day, Frankfurt, VUT).




With our royalty-service agency, we help labels, publishers and media companies to distribute revenue from the physical and non-physical sales, to their artists, authors, licensors and partners.
We take care of your administrative work including your complete sales reports.
Please do not hesitate to
contact
us, if you have any questions.